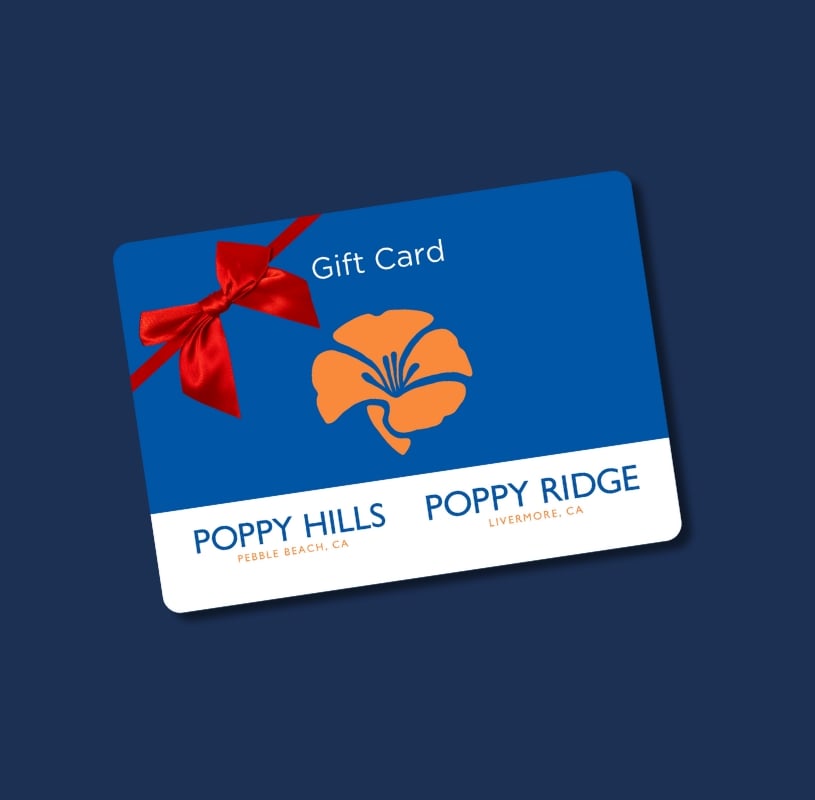 Online Gift Cards
Purchasing a Poppy Ridge gift card online is quick and easy — once your transaction is complete, your gift card will be immediately emailed to the recipient.
If you are an NCGA member, login is required to complete your transaction. Need help logging in? Detailed purchase instructions can also be found below.
Ready to buy a gift card? Select your member status from the dropdown menu to get started.