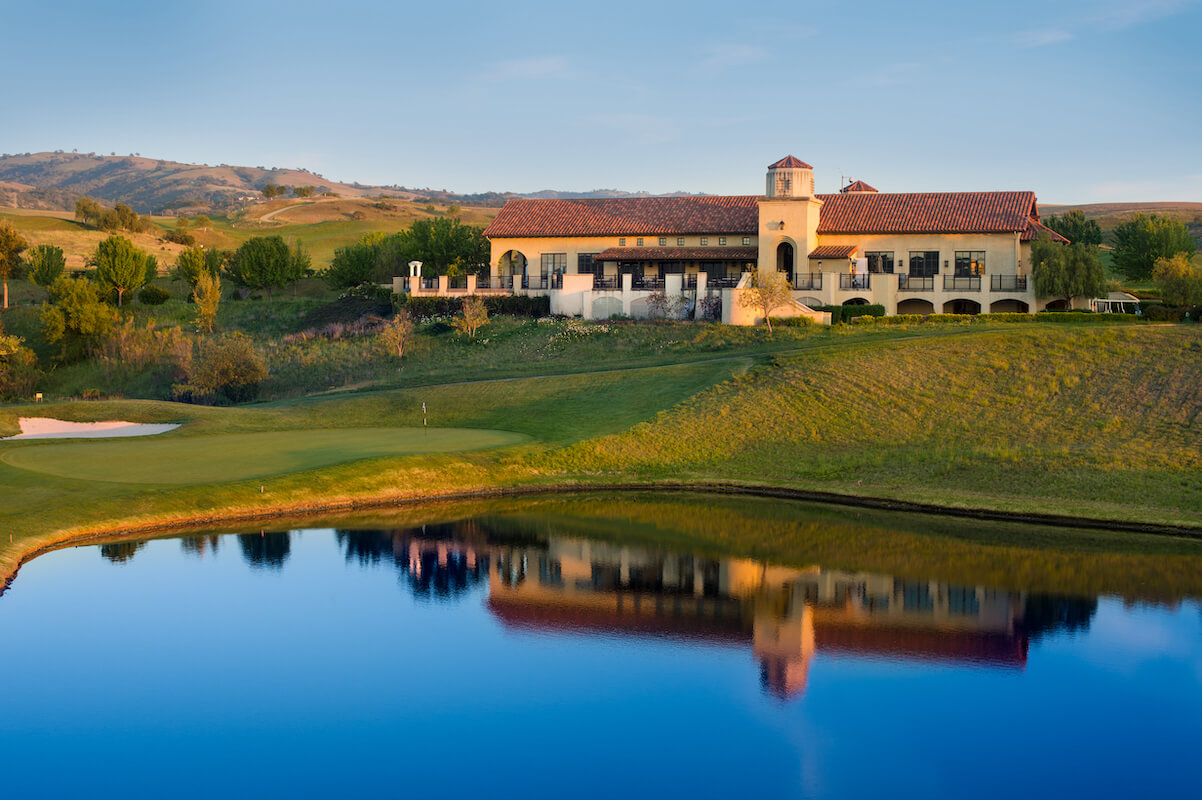 Tour Poppy Ridge
The serene backdrop of Livermore Valley Wine Country sets the stage for a relaxing day of inland link-style golf. The Rees Jones design delivers three nines similar in nature and tone, but as distinct as the grape varietals they are named after: Merlot, Chardonnay, and Zinfandel. The golf course winds through nearly 300 acres, providing pops of green amidst the golden, savannah-covered hills and the vineyards just beyond the property.
Each nine is unique, with nearly 300 feet of elevation change between them, but all three close with a lakeside green in front of the majestic hacienda-style clubhouse.
Want to prep for your next round? Use our aerial tour of Poppy Ridge to learn more about each hole's unique features and layout.